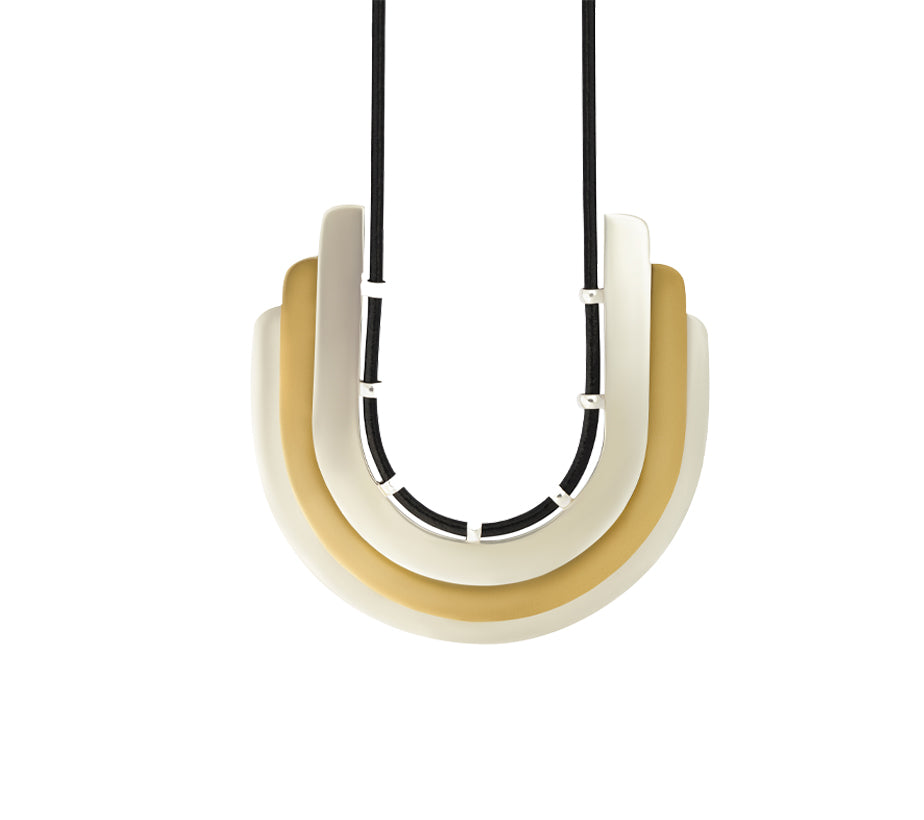 The Karim necklace is inspired by the arches found throughout Al-Moez street in Old Cairo on Bab El-Fetouh, Bab Zuweyla and Bab Nasr.
The necklace is aptly named after the architect and co-designer, whose use of arches is prominent throughout his architectural career.
The BAB Capsule Collection is a collaboration between Karim El Assal, leading architect at Segments Architects and Marwa Saadawi, creative director of Indira Jewelry. The collaboration unfolded for the first ever Jewelry edition hosted by Mobilia in the heart of Cairo. 

This collaboration draws on the interplay of historical and contemporary architecture inspired by Cairo, Egypt. The Gates of Cairo, built in medieval times, were a portal into the new city of Cairo, serving as the theme for the capsule collection between Karim and Indira Jewelry. 
PRODUCT DETAILS
Sterling silver, brass and leather
Weight: 48 grams
CARE
Avoid direct content with perfume
Use a special silver cloth to polish your jewels 
Always carry on jewelry in a protected pouch during travel
Jewelry should be stored in the original plastic bags with chain hanging separately , to prevent tangled chains and scratching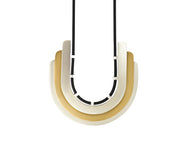 Karim Necklace