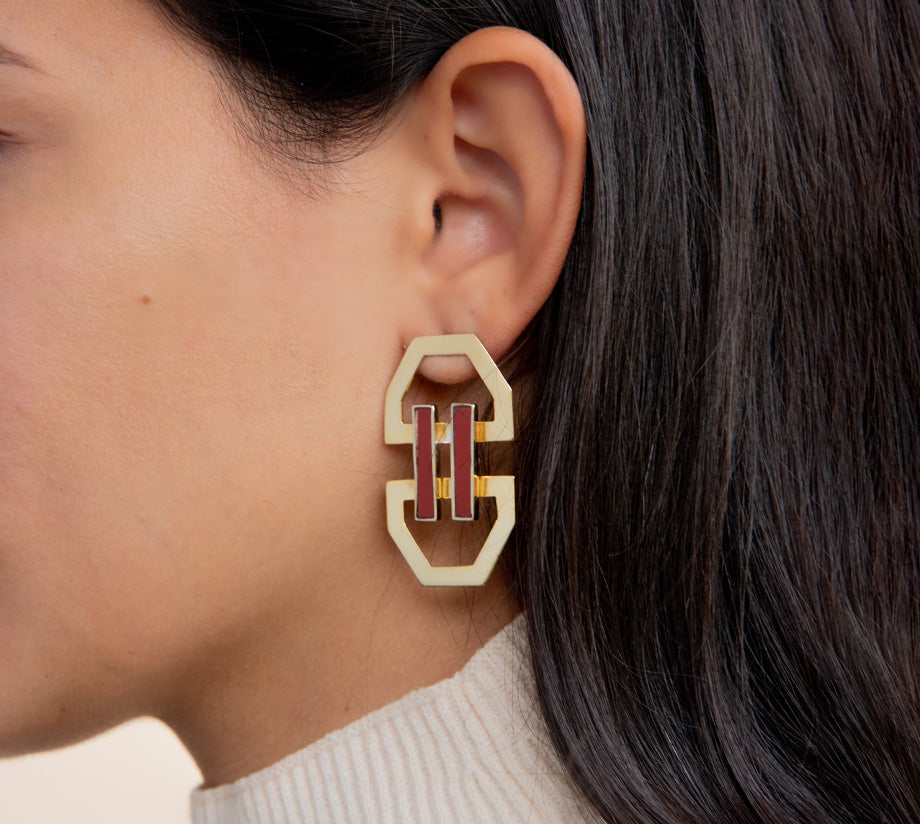 The Shaha is influenced by the various architectural buildings scattered throughout the MENA region.
Drawing inspiration from the height and slimness of the buildings. This earring design has movement to it.
PRODUCT DETAILS
Gold vermeil
Available in: blue goldstone stone & red jasper stone
Measurements: height 42mm X width 25mm
Weight: 11.5grams
CARE
Avoid direct content with perfume.
Use a special silver cloth to polish your jewels.
Always carry on jewelry in a protected pouch during travel.
Jewelry should be stored in the original plastic bags with chain hanging separately, to prevent tangled chains and scratching.
Shaha Earrings In Gold